Hyundai infrared remote controller
---
All Hyundai residetial series models come with infrared remote controller whose functions depend on the device. The benefits, but also the efficiency of the device, in addition to the quality of the device, is significantly contributed by the correct management. Optimal settings can further save energy and extend the life of the air conditioner.
The remote control is compatible with the Hyundai series:
Performace Inverter Plus (BMV)
Elite Inverter (GMV1)
Super Inverter (PMV1)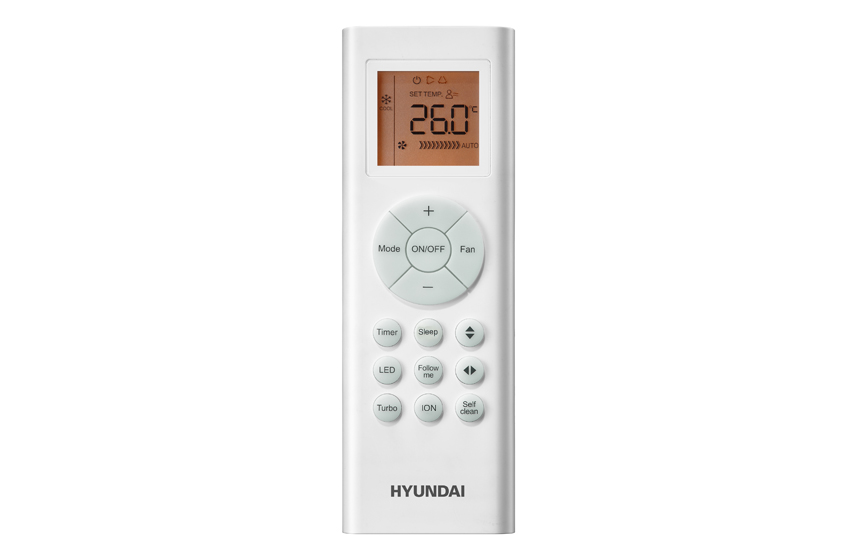 The remote control is compatible with the Hyundai series:
Premium UV Inverter (UVMV)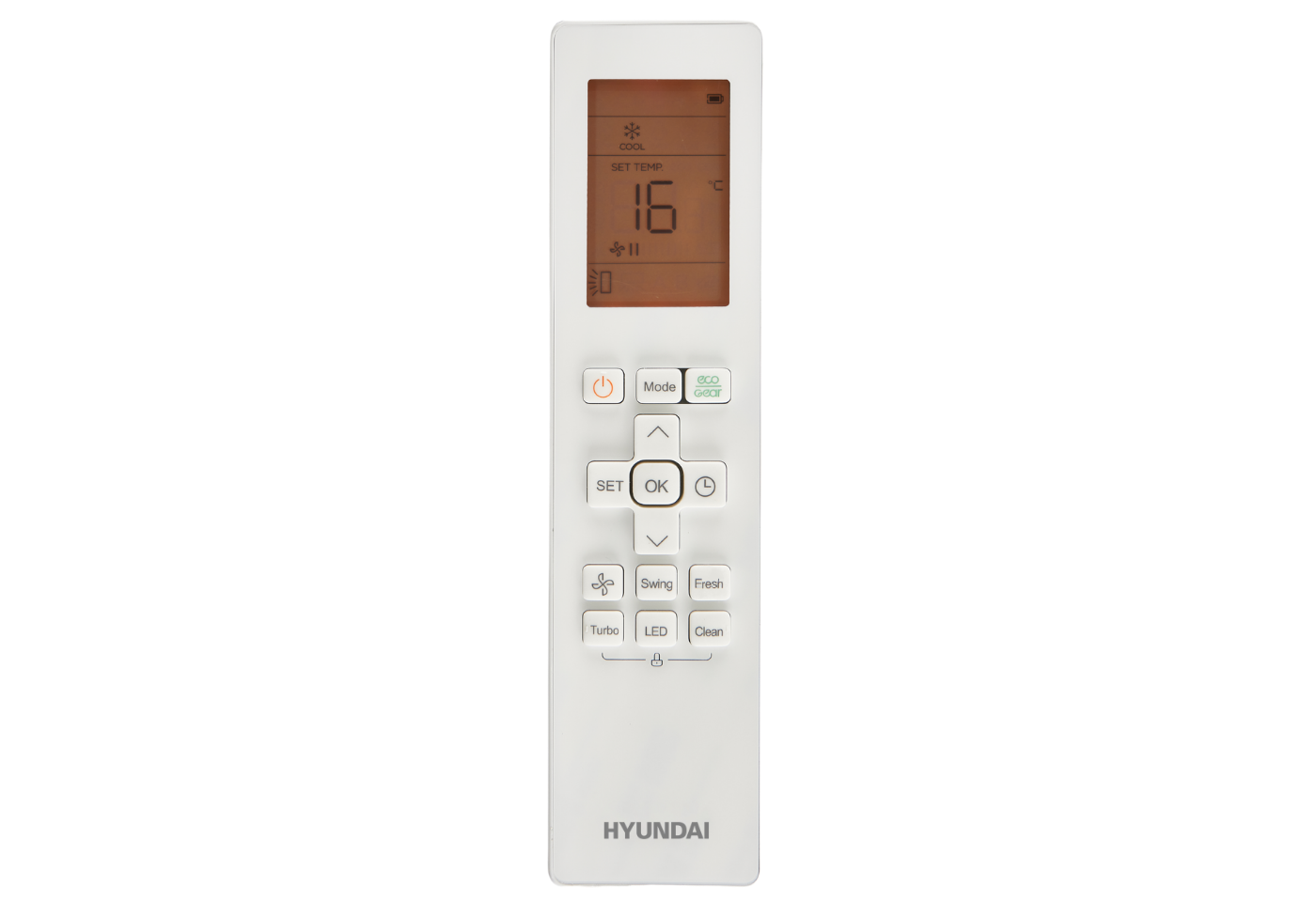 Remote control functions
---
Mode - Choose from automatic mode, cooling, dry (dehumidifying), heating, and ventilation modes
Timer - Set the timer to turn the air conditioner on and off
Sleep mode - The air conditioner will automatically raise the temperature (in cooling) or lower the temperature (in heating) 1 ° C per hour for the first two hours of operation. After that the temperature remains the same and the air conditioner automatically switches off after 5 hours of operation.
Ionizer / Fresh* - The system delivers negative ions that greatly influence the improvement of air quality. The advantage of ionizers in air conditioners is the ability to create natural and refreshing air in your home. Negative ions in the air reduce stress, aid metabolism, stimulate circulation, improve lung function and prevent lung diseases such as asthma.
* With the Premium UV Inverter model, the UV-C lamp is also activated by pressing the FRESH button.
Maintaining 8 °C in the room - A function that maintains the room temperature at 8 ° C to prevent the pipes from freezing or bursting. Available via wireless remote control.
Follow Me - A remote sensor has a built-in temperature sensor that responds to heat loads in the room. The unit itself regulates the room temperature to make it more comfortable for the user.
Self-cleaning - The self-cleaning function automatically cleans the indoor unit exchanger after stopping the air conditioner, leaving the indoor unit fan running for a few more minutes to remove condensed water and bacteria from the unit.
Turbo - Allows the device to reach the set temperature in the shortest time
LED - Turns the device LED on and off
3D Air Flow - The device has the function of automatic horizontal swinging of the slats (left-right) and vertical swing (up-down), which allows for a more even and comfortable air flow. This way, every corner of the room will have an optimum supply of fresh air.
Fan - Select fan speed
You can download the operating instructions
here ...